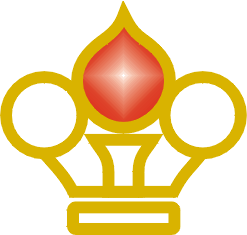 Manufacturer & Exporter of custom die struck products over twenty years



to Metal Art World !

We
* are much experienced and specialize in manufacturing and exporting custom die struck
products over twenty years, such as lapel pins, military coins. medals, keyholders,
insignias, badges and etc.

* are apart from our competitors by our technique, experience, craftsmanship.
* create all products with the ability to customize to your needs.

* carefully and thoughtfully craft and handle each and every item that leaves us.
* do our foremost to provide you with products that will be reminders to everyone
you associate whether your budget is large or small.
* have been manufacturing various products of big international sports and other events
for souvenirs marketing licensees of each event, for examples

'88 Seoul Summer Olympic Games held in Korea
'92 Barcelona Summer Olmpic Games
'92 Albertville Winter Olympic Games
'93 Taejon World EXPO held in Korea
'94 USA World Cup for Korean Market
'97 Muju Winter Universiade Games held in Korea
and many other events


We feature ;

* Factory direct prices
* Low production requirement*
* Reasonable production schedule
2 week rush ordrs are available
* Manufacturing only custom products
* Working with your finished or rough artwork
* E-Commnication for faster service
The selection of products shown on the site is a very small sampling of our product line.
In the near future there will be sufficient samples of our products up on this web site.
If you have any questions, or would like a quote,
please feel free to fax us to or email us and we'll get back to you immediately
69-1, Sanlim-Dong, Jung-Ku, Seoul, Republic of Korea
Phone : (82) 2-2278-3406 Fax : (82) 2-2269-0339 email :

pinart@RoyalMetalArt.com