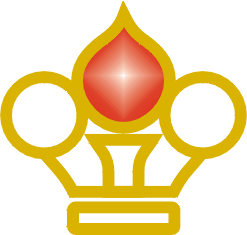 A leading manufacturer & exporter of custom lapel pins


Lapel Pin



Lapel pins from us are unrivaled in their quality and style.

We can produce any shape, color or finish you want at favorable prices,
which you'll be proud to give for any case.

Your logo or design can be in soft enamel or hard enamel with epoxy dome or cloisonne.
Custom made lapel pins are the perfect way to gain additional exposure
for your company, promote a new product, activity.
Please call today and let us show you how we can make your next promotion a big success.

The selection of products shown below is a very small sampling of our custom products.
In the near future there will be sufficient samples of our products up on our web site.

Clicking on any small picture will display a larger picture
(below products are just samples to show, not for sale)
69-1, Sanlim-Dong, Jung-Ku, Seoul, Republic of Korea
Phone : (82) 2-2278-3406 Fax : (82) 2-2269-0339 email :

pinart@RoyalMetalArt.com